Hellebore Glass Studio
Gallery of Hand Blown Glass
All of these pictures will get bigger, if you click them.

"Fruit Bowl" Fruit Bowl with hand blown fruit, 10" dia. x 7" ht. $350.00

---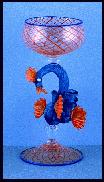 "Serpent Goblet" Reticello Goblet with Serpent stem, 9" in ht. $975.00

---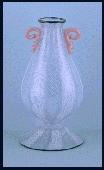 "Laticino Vase" Laticino Vase with matching blown foot, black lip and foot rap with handles 9" in ht. $350.00

---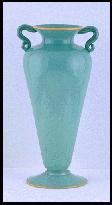 "Handled Vase" Vase with handles, blown foot , with lip and foot rap, 12" in ht. $295.00

---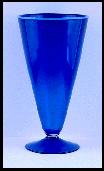 "Cone" Cone with blown foot,lip and foot rap, 11" in ht. $195.00

---
"Goblets" Assorted goblets, 7" to 9" in ht. $175.00 &up

---
"Incalmo Vase" Two color vase with matching blown foot and black lip rap, 10" in ht. $295.00





The whole picture.
People have visited the gallery page since since the last time I reset the counter.
Last updated 5-9-98.