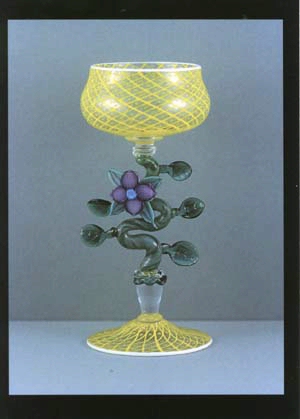 Reticello may well be one of the most elaborate type of Italian style cane work.
View the flower or the cup for a more detailed look.

There is more hand blown glass in the Gallery.
Visit our glassblowing studio and watch glassblowers at work.





Home James...
People have visited cupmap page since the last time I reset the counter.